We have written a number of articles designed to be helpful to people who are thinking about their QoWL The articles provide interesting insights from our research as well as more practical advice.
General Articles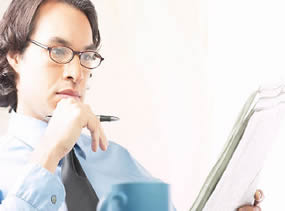 The Pre-retirement bounce - why are men happier than women just before they retire?
How to enchance Wellbeing at work (pdf)
Predictors of Stress in Universities (pdf)
What are the business benefits for improving quality of working life?
Happiness is a comfy chair and a parking space!
Is quality of working life the secret to attracting and keeping the best employees?
Stressed by home at work - what causes stress at home?
Coping with stress - a little time wellspent?
Cognitive behaviour therapy and QoWL

Sector-specific articles
Stress Risk assessments for Local Authorities (199K pdf)

Survey Tips articles
How should postal surveys be returned?