QoWL surveys provide valid and reliable measures of the most important elements of an employee's quality of working life. These elements include well-being, job satisfaction, employee engagement and stress. Organisational reports based on QoWL survey data provide a snap-shot of the attitudes of employees and allow comparisons between parts of an organisation, across survey years and against sector-specific or general employee data sets.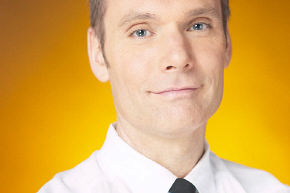 They're comprehensive
Because our tool contains three discrete, psychometric scales, our reports can either focus in on a particular aspect of concern, for example work-related stress, or provide a broader, more comprehensive survey service that looks at multiple aspects of well-being at work. Very many large UK organisations have used our QoWL surveys and may have contributed to our sector specific anonymous benchmark data sets.
They're well researched
The QoWL survey contains the best researched and psychometrically strongest scales in the area. More than 12 years of research, tens of thousands of responses, many published research articles and hundreds of researchers worldwide have contributed to the development of the survey.
They're easy to use
Our core service is based around the use of our powerful Quality of Working Life Survey tool to help assess all aspects of stress, well-being and quality of working life. We deal with all level of organisation from individual schools to large and complex organisations such as universities and local authorities as well as widely distributed professional and union groups.We use the scales in this tool to give you exactly the analysis and reporting service you need to benchmark well-being and performance at work.
We also are able to provide organisations with additional services to complement our surveys.
Please email us or call us to discuss your specific requirements or to get a quote.