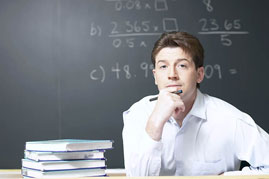 QoWL offers a range of services designed to support universities' efforts in improving well-being and reducing stress at work.
We have worked with many UK universities and we have the best and most up-to-date set of benchmark data for stress, well-being and quality of working life factors for university staff.
While some of our university clients have wanted a comprehensive and bespoke survey service, while others have wanted to focus on measuring particular aspects of the work environment such as stress or well-being.
Universities choose QoWL because:
Our survey tool, with its 3 psychometrically valid and reliable scales, is the best tool available to assess well-being, stress and broader quality of working life in universities,
The quality and quantity of our benchmarking data is the best in the sector,
The ability of our survey tool to pinpoint problems (and areas of strength) related to stress and well-being,
Our approach is professional but friendly – we're good to work with,
Our services are flexible and good value.
If your University is interested in assessing stress, well-being or quality of working life in your university, or in a broader staff survey, please contact us using our enquiry form. We'll be delighted to help and can give you more information on our services and pricing.
Our University Sector Services:
Full Quality of Working Life Survey This comprehensive survey of well-being includes our psychometric Work-Related Quality of Life Scale (WRQoL) and Workplace Well-being Outcome (WWO) Scales, enabling full analysis and benchmarking on all wellbeing factors and outcomes. (note, needs to link to survey summary)
Stress and Wellbeing Consultancy This consultancy service is designed to help with policy development and implementation. With our support, you can develop a policy that will enable concrete improvements to wellbeing and quality of working life that will have major business benefits for the organisation.
University Stress Assessment Services This services enables assessment and sector-specific benchmarking against HSE Management Standards.
Training Services Our training provides the awareness, skills and tools required to prevent stress and enhance wellbeing at work.
Conferences and Seminars
Members of our team are able to attend your conference or seminar to talk about the issues involved in measuring quality of working life or implementing effective organisational development interventions.